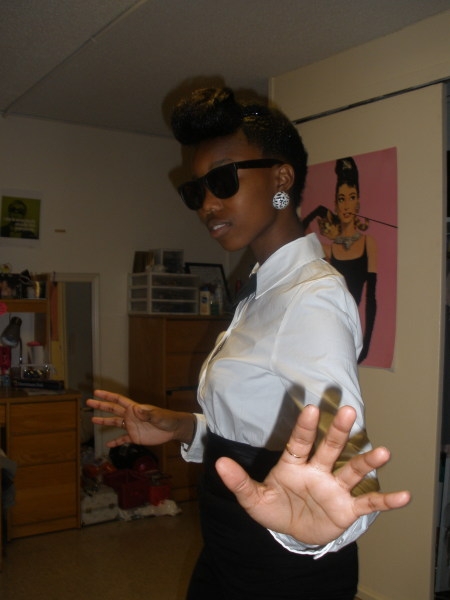 She's blown me away with her
singing
, she's blown me away with her
dancing
, she's even blown me away with her
hair
, and now, on this new "Wondamix" of her song "Tightrope", Janelle Monae has proven herself to be a mean rapper too. Her latest feat of genre blending features rappers B.O.B. and Lupe Fiasco, whose verses are not bad, but not particularly interesting, although you do get a nice close look at the song's sweet bass line. Once they've had their turn, Monae sings the familiar chorus, and then launches into a few verses of her own, putting the guys to shame.
Tightrope (Wondamix) - Janelle Monae feat. B.O.B. and Lupe Fiasco
She really can do it all, and she does it all magnificintly. If for some reason you haven't heard
The ArchAndoird
, her fantasticly genre-bending debut album yet, do so as soon as humanly possible.
Click a label for related posts.